Menus
Meals, foods and beverages sold or served at schools meet state and federal requirements based on the USDA Dietary Guidelines. All meals, foods and beverages are prepared and served by qualified child nutrition professionals. We provide students with access to a variety of affordable and appealing foods that meet the health and nutrition needs of students.
Online Ordering for Face to Face Students
We are pleased to announce that we are now offering online ordering. Parents/Students will now have to order their meals. Ordering may be done up to one week in advance. If a student does not have the internet to place an order, the homeroom teacher will have the ability to place their order for them. However, we would appreciate the responsibility to fall on the parent/guardian or student to help lessen the amount of time spent on this. If no order is made, the student's choice will automatically be the cold breakfast or lunch options.
Placing your students orders is simple! Please follow the below instructions:
Order your Student Meals Online HERE!
Click Link to Order from your computer or Mobile Device...
Or Scan QR Code
from your mobile device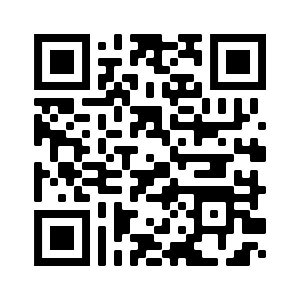 Please make sure to set up an account for your student.

You will need their student's ID number.

Most students have this memorized, please ask them before contacting the office.

Once you are on the login page, you must set up an account.

Scroll down to and click on "Sign Up Now".

Once the account is set up, you must

link all your students to your account

. This is where you will need your student's ID number.

Once the student is linked to the account, you can then place an order. After each order

you must submit the order by going to the cart in the top right corner

. The order will be grayed out once it is placed.

IMPORTANT:

Elementary- choose the pick up location of Classroom for both breakfast and lunch. MS/HS - please choose pick up location of Classroom for Breakfast and Cafeteria for lunch.

Parents/students may place orders up to 1 week in advance, and as late as the day of by 5:45 a.m. for breakfast and 8:30 a.m. for lunch .

Students with no orders automatically get peanut butter and jelly/cold food options

. Only orders will receive hot food options.
Middle school & High school Students will need their ID's with them at lunch time.

This will provide touchless check out. You may want to have them on a lanyard so that they don't lose them.

Elementary students will not need their student IDs to check out.
Friday take home meals: Elementary students will place orders on online ordering. Middle and High school Students will place their orders in their classrooms on Thursday mornings. Meals will be delivered to them before the end of the day on Thursdays. Please make sure to check your students' bags on Thursday evening for these meals.