Learning does not end when school lets out. Neither does the need for good nutrition.
No Dine In-Service on July 20th, 21st, 22nd and Aug 5th.
Meal Boxes will still be distributed on July 22nd and Aug 5th during regular pick up hours.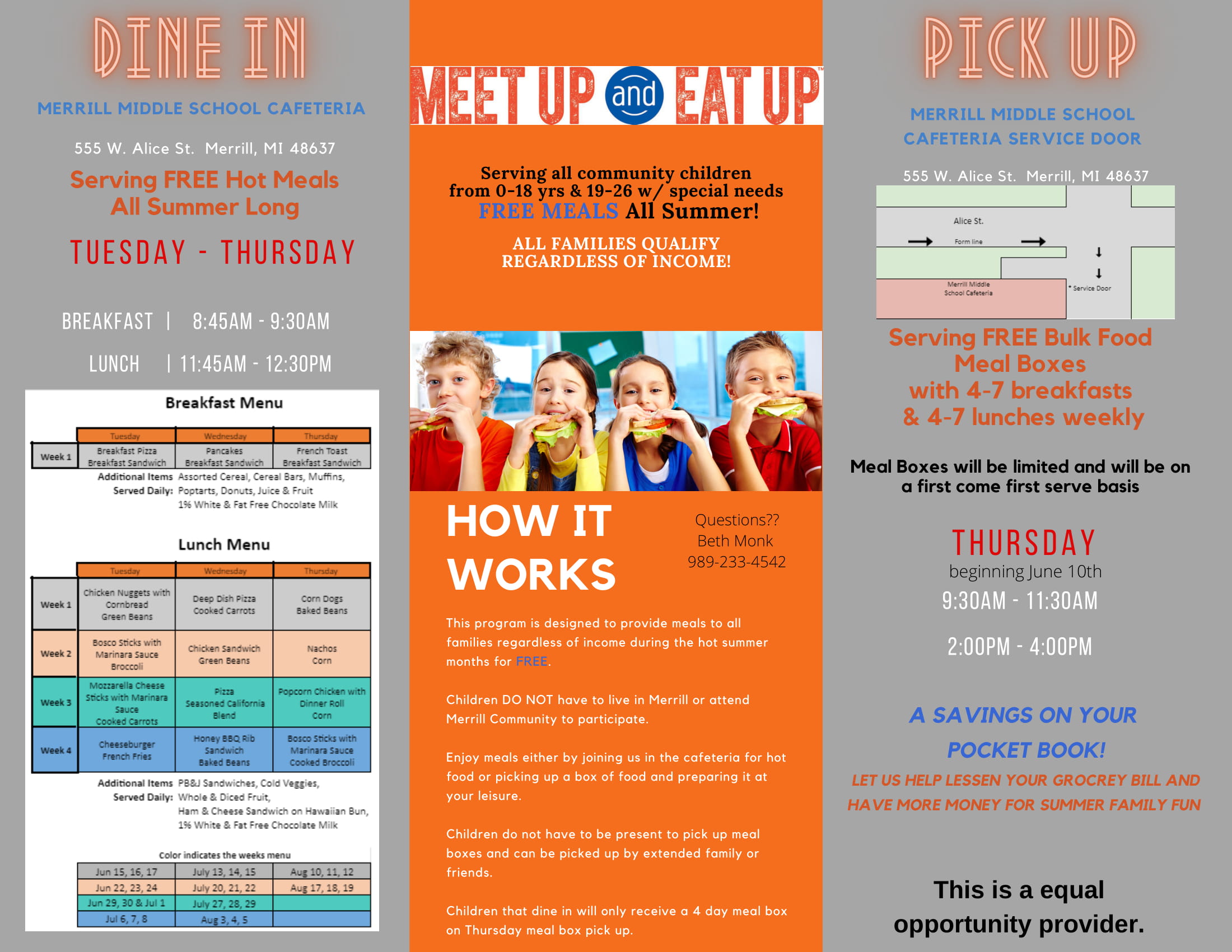 Find Summer Meals in Your Community



Nutritious free meals are available for children and teens 18 and younger at many locations throughout the nation throughout the summer while school is out of session. Click this link to find a site near you.
Good nutrition is essential for learning in school. Continuing healthy eating habits is also important during the long hot summer months. Eating nutritious foods helps ensure students retain their hard learned knowledge… and to help them to keep right on learning throughout the summer. For many of these children, summer vacation can bring the temptation of eating empty calorie snacks and foods that are high in sugar, fats and sodium. And for many others, summer exposes students to an increased risk of hunger and developmental decline. Make seasonal fruits and vegetables a high priority for your snacks, meals and anytime.
Summertime is a time to play hard...but it is also a time to remember to eat right. Make sure good nutrition remains a priority all summer long, and students will return to school in the Fall healthy, sharp and ready to learn.